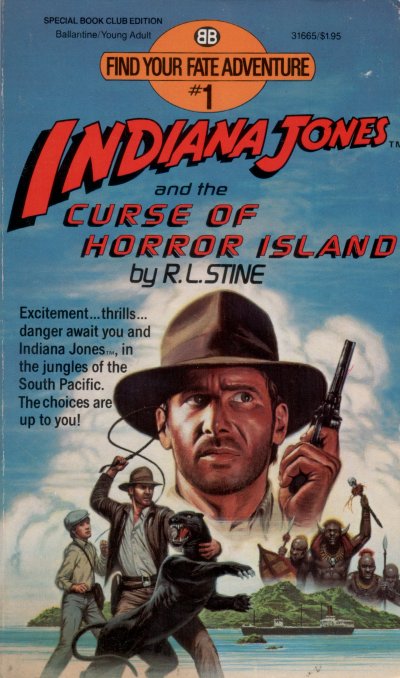 By Joe LaGuardia
A Reading Life is a blog series focused on the literature that has shaped my life and call in ministry.  Find the introduction here.
I rarely enjoy predictable endings. One of the hardest things about being a preacher is that you can't conclude a sermon without mentioning Jesus and redemption. Congregations do not like ambiguous endings; they are not accustomed to solving puzzles. If you don't end a sermon with Jesus, then what is the point of going to church?
I once preached a sermon on Job that did not end with Jesus. Sure, God restored Job's fortunes, but that did little to erase Job's trauma after losing his children, their families, and most of his crops. Job said that life is not fair, and sometimes life is not fair. The sermon mentioned that we are not guaranteed easy answers, cliché religious sayings, or clean conclusions in life. After, a retired Lutheran pastor came up to me and said, "Joe, I did not like that sermon. Jesus was not mentioned."
When I was young, I had similar feelings about television and books. I can't tell you how many times I watched Scooby Doo hoping that the bad guys would win. The show ended the same every time: "I would have gotten away with it, if it weren't for you pesky kids!" Just once I would like to see Scooby and the Get-Along-Gang get their just desserts for putting their noses where they didn't belong!
Books were similar. My favorite books consisted of the Choose Your Own Adventure series. These were the best because each book had multiple endings. It depended on your choices, and if you didn't choose the right storyline, your hero or heroine could meet certain doom. That was exciting!
One of my Choose Your Own Adventure books was based on Indian Jones. I remember skipping to the back of the book and finding the ending in which Indie would be trapped or squashed under a big, rolling bolder. Once I spotted it, I went back to the beginning of the book and spent days trying to weave my way to that ending! I was a dark child.
What I did not know at the time was that my preference for ambiguity came from a deep intuition that life was more complex than my little, adolescent brain was able to understand. I had an easy life– both parents in the household with Dad's steady job, clean clothes, good food, loving family, and supportive older sisters– but I somehow knew that life was not that simple. How could every day end like an episode of Scooby Doo where everyone lives happily ever after?
I always felt that this gave me an edge as a pastor. I never told people who faced trauma that "Everything will be ok." I don't make excuses for God when people are angry with God. I don't feel the need to give cheap answers to complex questions. I am not afraid to tell my church, "I don't know." Sometimes not knowing is healthy–it acknowledges that life is mysterious, and we cannot domesticate God. God alludes us when we try to box him in.
My earliest books were most fascinating when they were complex and suspenseful. Predictable storylines bored me, and I loved to read things that kept me on the edge of my seat. But life is like that and, come what may, I am just glad that Jesus will "neither leave" me nor forsake me no matter what adventure life might bring. I can't always choose my own fate, but I can choose to love God each and every day. So, I guess, it is hard to end without Jesus after all.